I found another cool bloghop to do every sunday. You can click the badge and meet new bloggers as well as earn followers.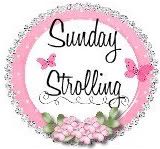 The Rules:1. Grab The Button and then add your blog link.
2. Place the button in your Sunday Post so we know where to comment.
3. Please follow reviews & giveaways ☺ first spot and two links above.
4. Have fun!