I won in Mom's Conversation.com first giveaway worth $300 Satchel Bag. My dream bag. Who's drooling now?!!!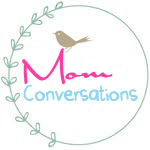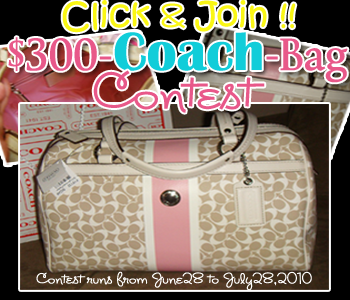 Ladies and Gentelmen, bitches and faggots, pretty and fugly, rich and poor like me, Im happy to tell you that I WON!!! Ohh yeah! Would you believe that COACH bag worth whooping 3oh-oh bucks. The kind that I certainly can't afford to buy. Thanks to Umma's generosity for hosting a fabulous giveaway like this. She gave me the opportunity to own this fabulous bag. I am ecstatic, overjoyed, overwhelmed in a good way, and happy happy joy joy. I apologize with my language but what the heck i won!!! And Im happy as hell you know. Seriously, I am just so happy, very happy, extremely happy as a matter of fact. Thanks tsang, thank you so very muchos!
Thanks a million to all the Main sponsors and and Level 1 sponsors of this contest.