Is it time already to put the Christmas tree up? Well, in our simple abode we usually put the Christmas tree up a week before Christmas because that's when the school break starts.
Since year 2008, we started putting a Christmas tree on Christmas for Jake. It's not an artificial tree but a real one. Our vacuum broke when we had a real Christmas tree in 2008. Then, 2009 right after the year ended, we almost broke another vacuum but good thing we able to fixed it. We had to removed the parts so that those tiny leaves that stuck in it well be removed. This is one of the hassles in having a real tree. Cleaning after the mess is a pain in the neck if your floor is carpeted. I guess this year, a real Christmas tree would be perfect because we have hardwood floor which makes it easy to sweep the leaves away.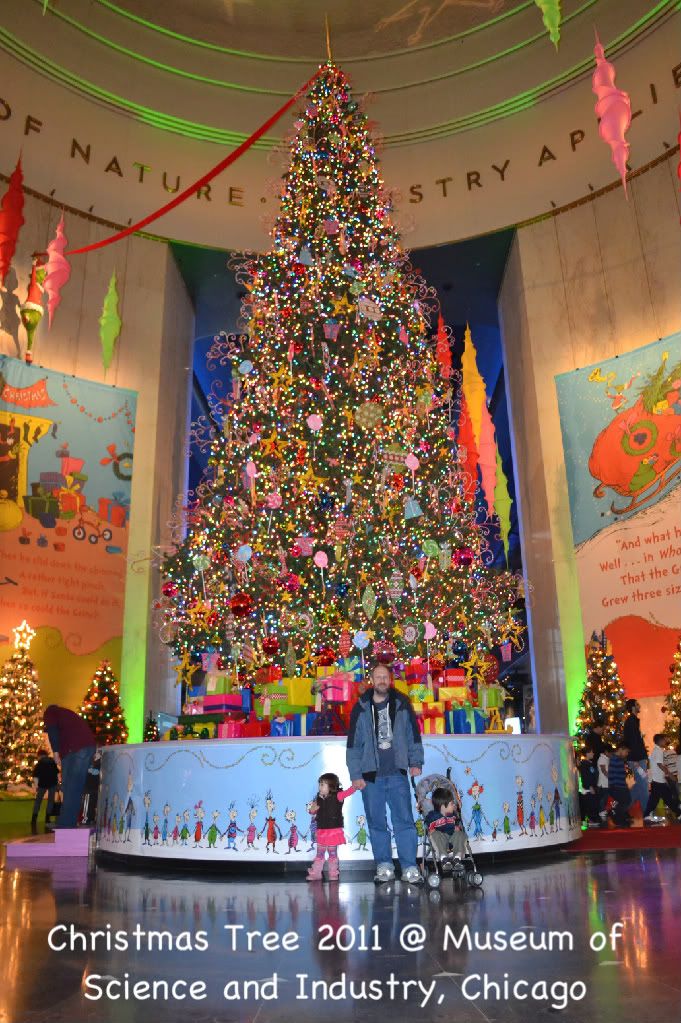 I also included this tall Christmas tree that we saw at the museum in Chicago during out Thanksgiving trip.
Let us relive those wonderful memories @